We care to make you Smile. Let us help you...

MY STORY
Hello,
Located in plush neighborhood of  Vaishali nagar, Jaipur,Vivan Dental is one of the best dental clinics in Jaipur, Dr.Deepanshu Jhunthra provides affordable dental treatments & dental surgeries. Also Dr.Deepanshu is connected to many dental clinics across jaipur.
The clinic has a highly experienced team of dentists in jaipur who follow interdisciplinary approach with cutting edge techniques for the benefit of their patients. A one-of-its-kind facility aspiring to create an ethical & safe environment to treat and more importantly prevent dental diseases. The clinic is designed to give you a pleasant and calming environment.
At Vivan dental, we provide the best dental services to our patients, catering to the dental needs and enhancing the smiles of people of all ages.Our priority is to take our patients through merits of good dental habits and offer best service and treatment. We understand all of us have a deep lying fear of a visit to a dental surgeon which often brings back childhood memories of a visit to a traditional old fashioned dental clinic; We at Vivan dental want to break the old mold and give you an environment and experience that matches your expectation.
Dr. Deepanshu completed his post graduation from M.G.M dental college and hospital.He has undergone rigorous training in Treating various Orthodontics and generalized dental problems as a student and dental practicioner...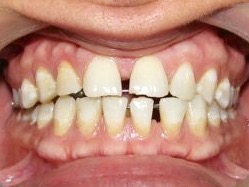 Dr.Deepanshu Jhunthra - Pre Treatment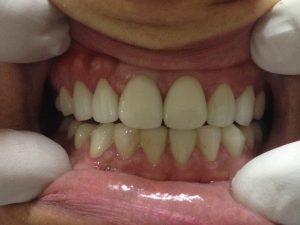 Dr.Deepanshu Jhunthra - post Treatment
MISSION
"Adding value to the health and lives of people across the globe, by providing beautiful, healthy smiles, through the highest quality dentistry with personalised care."
VISION
"To be a household name, when it comes to the most trusted, caring and reputable dental practice in India."